Pictures around the property at Pehaltun Villas on Laguna Bacalar
Each villa is only steps away from the lagoon. Enjoy the peace and scenic beauty from your villa patio, watching the birds, surrounded by the numerous flowering plants. Depending on the time of the year the walkways around the grounds allow you to see exotic butterflies, birds, orchids, flowers, etc. Unfortunately we did suffer damage from Hurricane Dean in August of 2007. But Nature, and our great yard crew, have the property coming back beautiful again. From the property entry gate you follow the long driveway down the hill catching your first view of the lagoon. The driveway is also your parking area right behind each Villa. Remotes are given to guests for the front gate.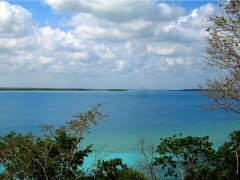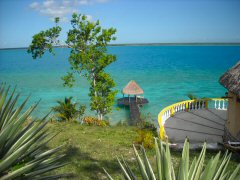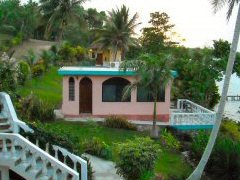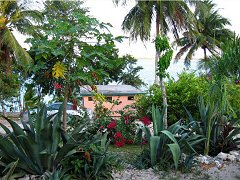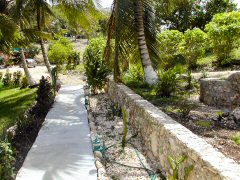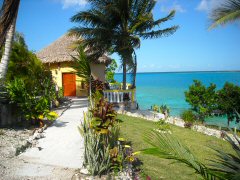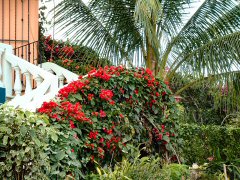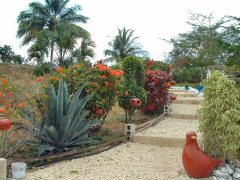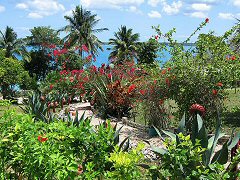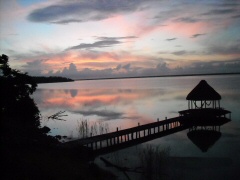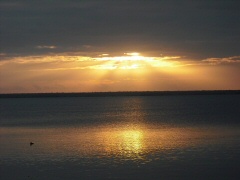 My staff and I strive to make staying at Pehaltun Villas and visiting Bacalar Village a great vacation. Hope to see you here soon, Ginny.